Forex trading is the exchange of one currency for another to generate profits. If you're reading this, you probably know that and are now looking to choose between the existing options like stock, commodity, or crypto market. The benefits of trading forex are easy to understand, especially nowadays, when markets are as volatile as ever. Let's look at what forex has to offer.
Contents:
Interact with the underlined words and green dots to get additional details and explanations.
1️⃣ Profit Regardless of Economical Ups and Downs
A bad economy doesn't mean bad luck. If an asset's price goes down, that does not mean you lose. Instead, you can profit from movement in either direction. Traders have two options — open a long position (buy) or a short position (sell), and doing that at the right moment can bring a lot of profit. Recently, the euro dropped down to the level of the USD, and traders all over the world benefited from the European currency's fall 💰
That's why making money during a market downturn is not just possible but an amazing opportunity to use. You can see the real-time price movements and also navigate by the charts for any period, which makes it easier to see the whole picture. And since global economic instability influenced by pandemics and other unsettling events seems to have become a new reality, this point in the listed benefits of trading forex is particularly soothing.
2️⃣ Beginner-Friendly Market
Forex is easy to enter in terms of both costs and available information. That's one of the reasons forex trading volume (meaning the total amount of assets traded in a given time frame) is going through the roof.
There are no limits: it's possible to discover trading with any starting capital, with no sky-high deposits or fees needed.
For example, the minimum trading amount at Olymp Trade is only $1. Moreover, there also are free demo accounts that allow newcomers to boost trading skills and try different strategies with zero risks or expenses.
A demo is not just a simulation: the market is the same, price fluctuations are real, the tools are available — the only thing that's different here is that it's free. And when you feel confident enough to reap the benefits, the real account can be switched to at any moment. These live accounts are open to all traders after the registration by default (in the currency of choice or USDT).
A lot of people are interested in forex trading, so the demand for useful information is very high. That's why there are countless beginner guides and educational materials for those who want to join this community. Many of them are provided by brokers to support traders on their way, help them learn faster, and achieve success.
Olymp Trade provides its users with free training materials: video instructions, ready-made strategies, articles for beginners, webinars for smoother assimilation, and much more.
You also get the most important news on the blog to keep an eye on the world's crucial events affecting economics, forex trading volume, and market movements.
3️⃣ Instant Liquidity
Forex is the largest financial market with the daily forex trading volume reaching trillions of dollars. It's very stable, and it's not going anywhere. Currencies are intensely traded worldwide, which makes this market liquid. There are numerous participants, and assets can be easily converted into cash. Unlike some 30 years ago, orders are now executed in the blink of an eye, thanks to the digital trading platforms and general technological progress. People secure the existence of the forex market: they constantly need to exchange currencies causing ever-changing values. These fluctuations can be quite profitable, that's the main idea of forex.
4️⃣ You Are Your Own Boss
Regular jobs with a fixed paycheck and 9-to-5 schedule only offer as much as your contract states. Trading is a much more easy-going environment in this regard — no stiff conditions. That said, nobody's pushing you to give up your project, business, or place in a team to put all eggs in one forex basket. You can still have your own business or work in an office but have an additional secondary income. Forex traders can work whenever and wherever they want, stay independent, and potentially earn quite a bit. Whether you trade from the couch or live a life of a digital nomad, it wouldn't be a problem to access a platform. All you need is a decent connection and a phone.
5️⃣ Wide Range of Tools and Assets
Forex offers its participants a lot of trading tools, patterns, indicators, and other instruments for successful trading.
Moreover, there are hundreds of currency pairs to profit from, isn't that fascinating? Like pieces of one huge puzzle.
By the way, Forex mode on the Olymp Trade platform allows you to trade not only currencies but also many other assets like stocks, crypto, or indices.
Choose any of them, try different combinations, and explore various approaches to see dynamics and view the market from different angles. If you take advantage of the demo account, it will help you learn how the whole process works. In the real account, it will diversify trading and bring more opportunities to profit.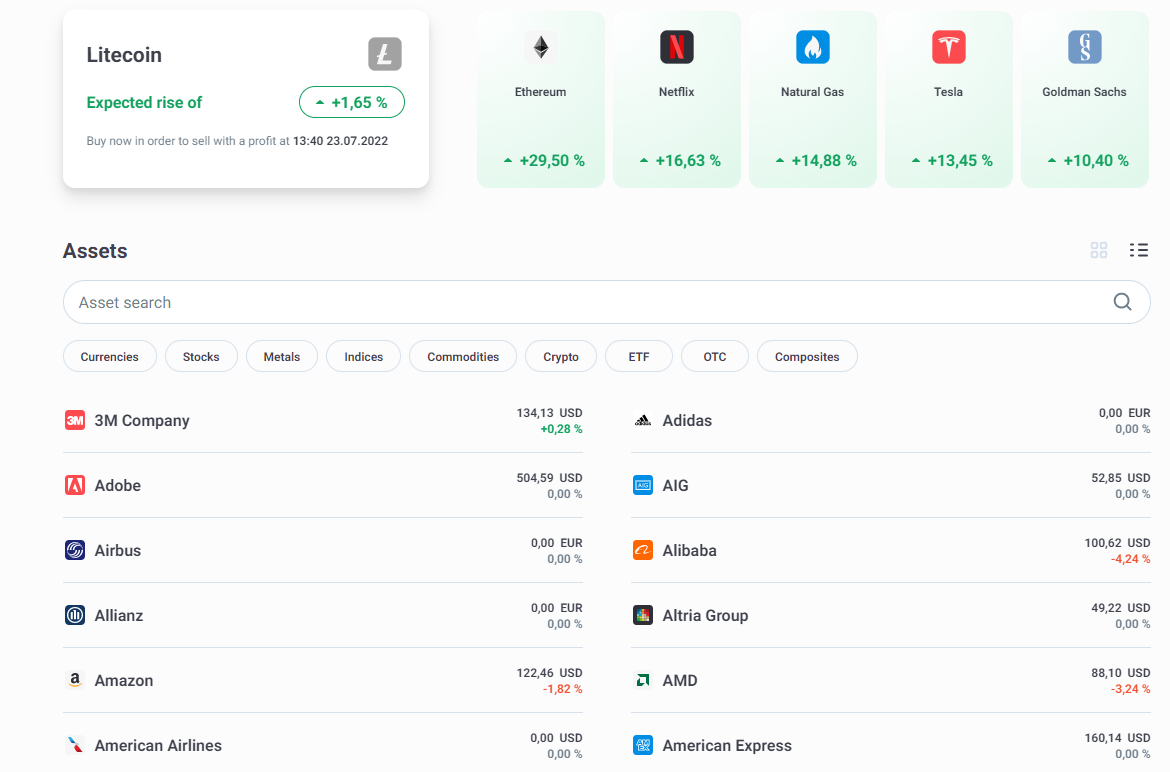 6️⃣ Using Multiplier (Leverage)
Multiplier (also known as leverage) gives an opportunity to open high trading positions with minimum funds. It is a smart move to increase potential returns. On Olymp Trade, the multiplier reaches 1:500. In this case, you can open a position of up to $500 for every $1 in your account. On the other hand, beginners should be careful: the bigger the multiplier, the higher the risks. While some traders consider it one of the disadvantages of trading forex, others apply decent risk management to avoid big losses.
7️⃣ Solid Regulation
As forex trading involves big money, there are many scam brokers on the market ready to fool beginner traders and deliver unpleasant scenarios like false trading signals, compromised software, price manipulations, etc. 😡 Fortunately, there is a way to stay safe and make sure a broker is reliable — check whether it's officially certified.
Regulation is one of the key benefits of trading forex that gives traders peace of mind. Reliable forex brokers are always certified by official regulators, and relevant information should be placed on their website.
For example, Olymp Trade is a member of the Financial Commission, one of the most known and respected regulatory bodies protecting individual traders.
That means, traders are eligible to receive up to €20,000 in compensation if something goes wrong on the broker's part.
Thus, here is what every trader should do before opening an account with a broker:
Check the website address (it should be the same as a company name).
Read through the "About Us" page and find information about certification, guarantees, etc.
Check out the organization stated by this broker. Make sure a logo of the latter really is there, on the regulator's official website.
Summing It Up
The forex market has some unique features like impressive trading volume, global reach, transparency, 24-hour operation, and others. That opens the door to new exciting opportunities which you definitely have to try out. The deeper you dig, the more you understand and the less risk you face. Also, the faster you begin, the quicker the progress will be. This market has so much to offer to those willing to take it! Don't hesitate to experience the benefits of trading forex and see for yourself 😉
Start now and learn the ropes with Olymp Trade.
Try it on Demo
Risk warning: The contents of this article do not constitute investment advice, and you bear sole responsibility for your trading activity and/or trading results.