Read this week's digest to learn about the trending economic news and its impact on the Indian market's price trends.
Contents
Interact with the dashed blue word and green spot on images to get additional details and explanations.
Stock Market in India
Is Inflation Making the Indian Stock Market Drop?
The Year-on-Year Consumer Price Index is at 6.95%. Consumer Price Index, or CPI, of 6.95% indicates that the current inflation is near the highest pandemic levels. On the one hand, that may press on the stock market. On the other hand, high inflation, as indicated on the chart below, can push the RBI to tighten the monetary policy.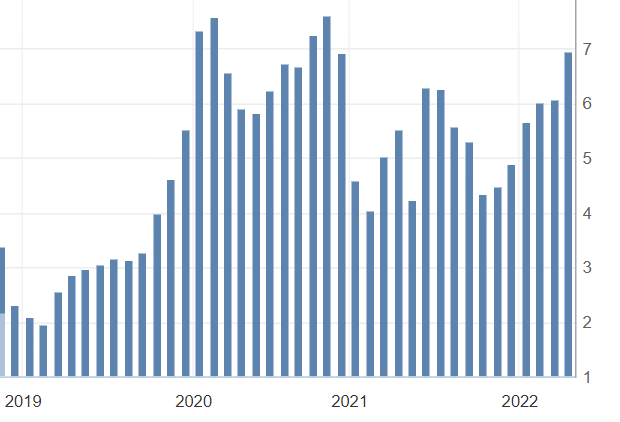 To hold inflation growth, RBI may hike the Interest rate which is currently at 4%. Such a step may create further downfall in the Nifty 50.
The below Daily time frame shows that the Nifty 50's downtrend is headed towards the nearest support level of 17,400-17,475. If the index breaks that support, it may get down to the secondary support range of 16,850-17,000 and below in case of a stronger correction. Currently, we believe the market will be mostly pessimistic and stay range-bound in the downward direction.
Impact on the Indian Banking Industry
The Indian banking industry may be under pressure. RBI's rate hikes may push the country's commercial banks to similarly increase their interest rates on loans. The dynamics of the Bank Nifty may be indicative of the changes.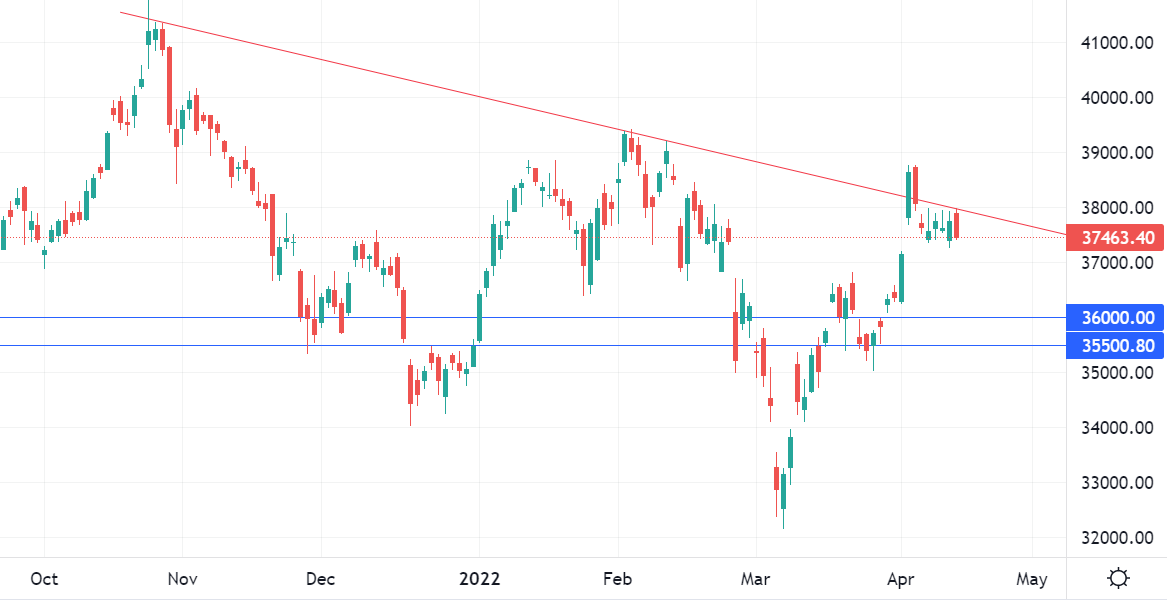 Risk warning: The content of the article does not constitute investment advice and you are solely responsible for your trading activity and/or trading results.