Olymp Trade values freedom of expression, team spirit and the success of our traders. We spoke and interviewed five traders on our platform: Sapna Mehra, Sumit Kalyan, Ismael Jako, Helmi Nugroho and Nitin Upadhyay. They shared their experience, how they came to know Olymp Trade and their personal success stories.
Contents:
Interact with the underlined words and green dots to get additional details and explanations.
Sapna Mehra from Chandigarh, India 🇮🇳
---
Sapna Mera joined Olymp Trade on the advice of one of her friends. Initially, it was an exciting adventure for her to make money on a convenient and well-known trading platform.
Sapna Mehra
Olymp Trader
---
Through Sapna's participation in Olymp Trade tournaments, she received a lot of Risk-Free Trades by gaining XP points in Trader's Way, thus granting her additional analysis tools and strategies to help her along her trading journey.
Despite calling herself a risk-taker, Sapna prefers opening positions in FTT mode. While she is driven by the high rate of return from trading, she remains level-headed, stating that patience has been the most valuable real-world skill developed through her trading technique.
Other than the high returns, Sapna's passion for trading comes from the very special feeling of winning a trade and the ability to trade anywhere and at any time, like operating an online business. Trading drive, a large number of tools and features and the freedom to trade anywhere and on any device — these are the hallmarks of Olymp Trade!
As for advice for newcomers, Sapna recommended that beginner traders should find their footing in the trading world by first learning about strategies and trading on a demo account.
Sumit Kadyan from Narwana, India 🇮🇳
---
Sumit Kadyan joined Olymp Trade thanks to an advertisement that caught his attention. His trust and confidence in Olymp Trade was formed by the ability to seamlessly deposit and withdraw funds — something he'd had much trouble with in the past with other platforms.
Sumit Kadyan
Olymp Trader
---
Sumit has been trading for the last two to three years and has gained a wealth of knowledge during this time. He makes good use of the analytical material on Olymp Trade's YouTube channel to help plan and make conclusive decisions.
Sumit loves earning Risk-Free Trades from Trader's Way. He still fondly remembers when he was first awarded it and strove to collect as many as he could. Through this, he learned to control his emotions, learn discipline, perfect his money management technique and become a professional trader who, today, gives daily training sessions on trading.
Sumit's advice for new traders is to focus on learning first, and only then focus on earning. Many traders want to earn money fast, but without learning first, they end up gambling and losing money quickly. Olymp Trade understands this desire to earn fast, which is why we provide rich educational resources for trading on both the Olymp Trade Blog and the Help Center, so our traders can learn fast, which leads to earning.
Ismael Jako from Cairo, Egypt 🇪🇬
---
Ismael Jako knew nothing about trading for a long time, but that all changed when a friend introduced him to Olymp Trade. Ismael's early successes on the platform made him realize that trading is the job for him. He did not like working at fixed times under someone else's supervision — Ismael wanted financial freedom.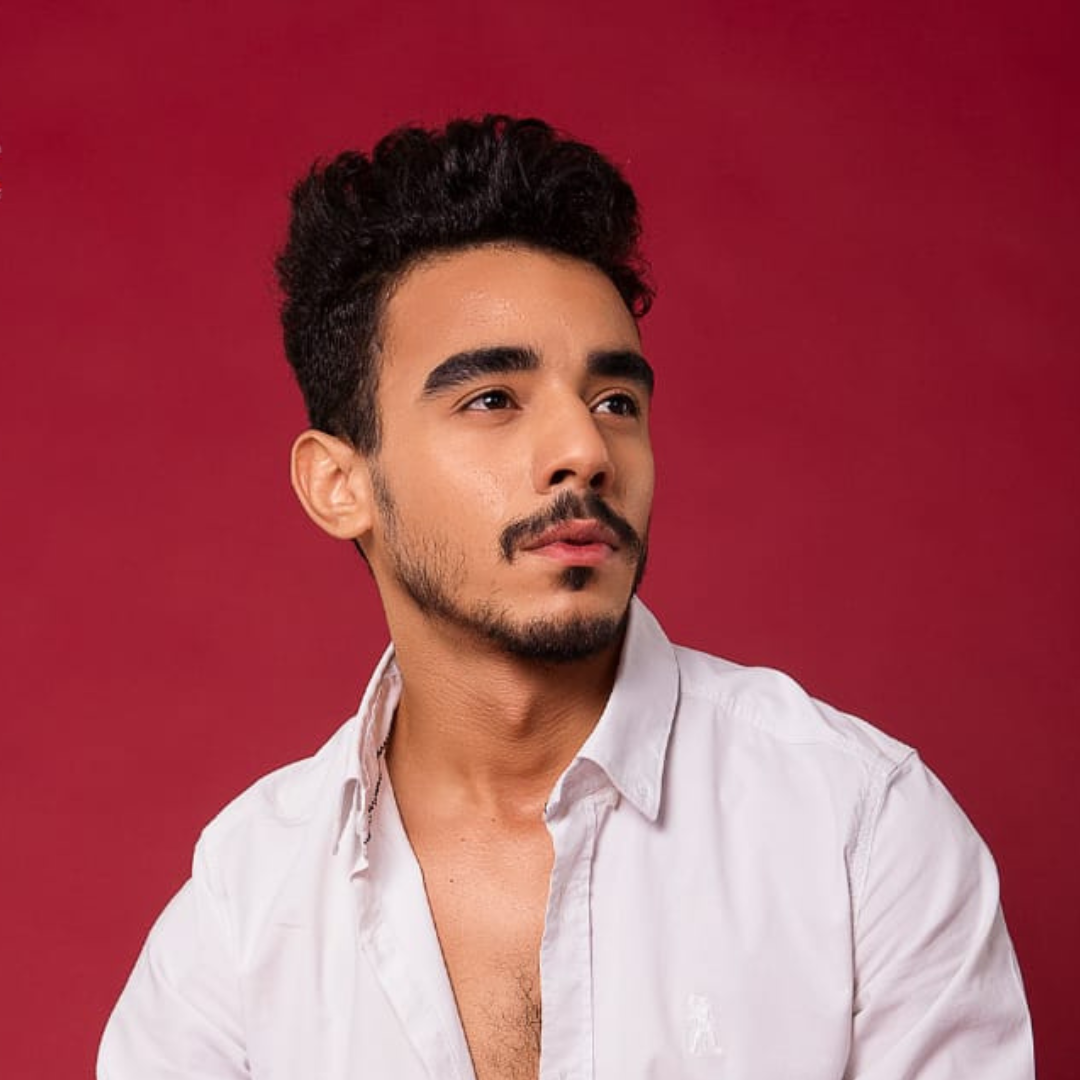 Ismael Jako
Olymp Trader
---
Interest in trading on our platform has turned Ismael into a trader with ambition and a desire to develop.
Since then, Ismael has been developing his trading skills and prowess. His first prize was $50 in a five-minute position on the
GBP/USD pair. His favorite assets are
EUR/USD,
Ethereum and
Litecoin. To him, the biggest pleasure of trading is when at least 60% of his trades are winning ones.
Trading with Olymp Trade gave Ismael the opportunity to develop his trading, time management and planning skills, claiming that all the skills he has learned from trading have proven useful in the real world.
Ismael reached his goal of financial freedom: Trading is now his sole source of monthly income, which provides for all his needs. The kind of money that can be earned via trading, he said, is not available in any other field.
Ismael's advice to beginner traders: Be patient, learn and master the art of learning.
Helmi Nugroho from Tangerang, Indonesia 🇮🇩
---
Helmi Nugroh likes Olymp Trade because of the flexibility of trading. Being able to trade at any time and from any device has brought so much newfound freedom to a sector long bereft of fresh ideas. When he began trading, Helmi, like many novice traders, quickly understood that the desire for quick, high profits led to negative results. This was an excellent and insightful lesson.
Helmi Nugroh
Olymp Trader
---
He eventually learned to control his emotions and build up his trading psychology from scratch. Since then, trading with Olymp Trade has become a way for Helmi to invest his money and increase his capital.
Now a professional trader, Helmi has made most of his profits by trading currency pairs in Fixed Time Trades mode. He prefers to trade on
EUR/USD,
USD/JPY and index assets that are available 24 hours a day. Thanks to Olymp Trade, he is thriving. He has mastered his mind and reinforced his patience — two skills vital both in and outside of trading.
Helmi's main advice for new traders is to simply be patient and learn more.
Nitin Upadhyay from New Delhi, India 🇮🇳
---
For professional trader Nitin Upadhyay, trading on Olymp Trade is a means to achieve a dream and develop time management skills. His main goal is to achieve financial freedom through online trading.
Nitin Upadhyay
Olymp Trader
---
Nitin learned about Olymp Trade from online ads. It seemed to him a very intriguing opportunity to see how he could perform on our platform. Since then, Olymp Trade and our educational library of YouTube content have become Nitin's loyal companions, opening the door to the wondrous world of trading that never disappoints.
Like all professional traders, Nitin has a favorite asset, the Asian Composite Index. He did a lot of research about it and has found that his trades generally have better results when made on this asset. Nitin's preferred modes are FTT and Forex, which empower the trader by making trading more flexible.
Nitin's advice for new traders is to learn first and foremost, otherwise those jumping in with no knowledge are simply gambling.
Beginner tips
The Olymp Trade family has millions of individual traders around the world. Despite any cultural differences we may have, we are united by our values: the desire for freedom, striving for development and giving a helping hand.
Our successful traders all agreed on one thing in their advice: Be patient, learn and first master trading on a demo account. We also consider this wise advice. Olymp Trade's YouTube channel, help center, and free educational content right here on the blog are all designed to help you succeed in your trading journey. Knowledge is the foundation of your trading success!
Develop with us!
Eight wonderful years have passed since the creation of Olymp Trade! Throughout this time, we have been continuously developing and implementing innovative solutions so our users can trade freely, comfortably and productively. The success stories of our traders and how trading has improved their lives gives even more impetus to our mission.
We love you, our dear traders, and are so proud of your success both in trading and in life! We will continue to expand this space of freedom, share interesting stories and develop upon your favorite platform. Take control of your financial freedom today!
Go to Olymp Trade
Risk warning: The contents of this article do not constitute investment advice, and you bear sole responsibility for your trading activity and/or trading results.