---
Trading with Insights, the newest Fundamental Analysis tool from Olymp Trade, gives you an edge like never before. News, analysis, and forecasts in one customizable feed, all conveniently in the sidebar.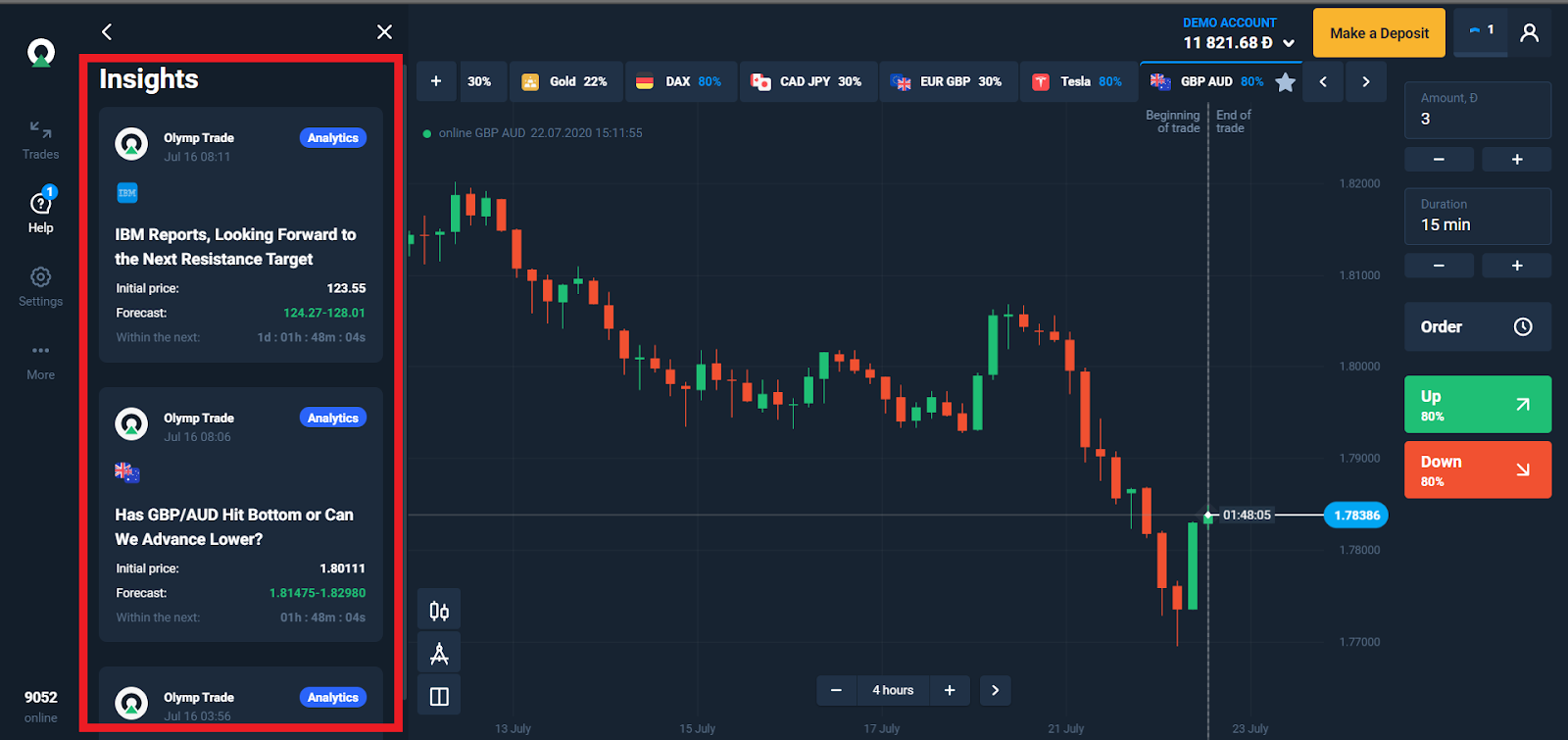 Filter assets by type: currency pairs, stocks, indices, commodities, etc., to quickly see which will have fundamental drivers. See the alerts that impact the financial instruments you want to trade. Make Insights a part of your trading tool kit to stay ahead of the curve.
Why Start Using Insights?
The Beauty of Insights is the ability to stay ahead of market trends. Knowing the announcements, company, or international news, and government reports that could affect the assets that you trade, helps you anticipate coming price movements.
Trading Google or other stock can be lucrative. But, knowing the company's quarterly report will be released in an hour and that the price is expected to rise can make it more so.
This feature not only displays the news and when they could impact the asset. Its forecasts help traders determine which assets to focus on throughout the day.
Stay on Top of Market Trends
For those who prefer to avoid the spikes often caused by impactful news and reports, Insights are the perfect tool to know when to avoid assets.
Improve your trading by being better informed and prepared. Be ahead of the curve.
Insights are currently available in the most used languages on the Android app and on the desktop & web platform versions. More languages and the iOS version are coming soon.