---
If you're considering getting into trading, but don't know where to start, here are some things you should know and a quick guide to get you on the right track with trade finance basics.
Things to consider before begin trading and common questions.
1. Can I make money trading in markets? Yes, but you should never trade with more money than you're prepared to lose. Yes, people make millions in the markets, but they are the exception and not the rule. However, many middle and lower income traders make a good living day trading and those that improve their skills often become very successful.
2. Is trading easy? No, but it isn't rocket science either. Like anything of value, if it was easy everyone would do it and it wouldn't be profitable. Trading takes some training, practice, and experience in order to become extremely successful. However, it doesn't require that you have tons of money to start, be a genius, or have a premium university education.
3. What are the best markets to trade in for beginners? This is a valid question, but the answer really depends on the investor, their goals, their interests, etc. Every person is different. If you're looking for steady growth for retirement in 20 or 30 years, your market choices would be different than if you're looking to create a weekly or monthly income from trading.
Variants include intraday trading, currency trading (Forex), stocks, bonds, real estate, and more.
Here is a good checklist to work through when beginning your trading adventure that includes some trading basics.
Read Up on Trading and Markets
Get familiar with different types of trading and markets. Fixed Time, Forex, Stocks, ETFs. Day trading, long-term investments, short term investments, etc. – There are many to choose from.
However, if you don't have a large amount of money to start with, then intraday trading is probably your best option since you will be able to control small trades that can slowly increase your income.
A good place to start is with Fixed Time and Forex and for different reasons. Fixed Time trading can provide you with a fixed yield especially when you use Olymp Trade's Fixed Time platform.
You will know in advance what your payout will be when you open a position such as the example below where a correct Fixed Time trade will payout 90% on the trade amount.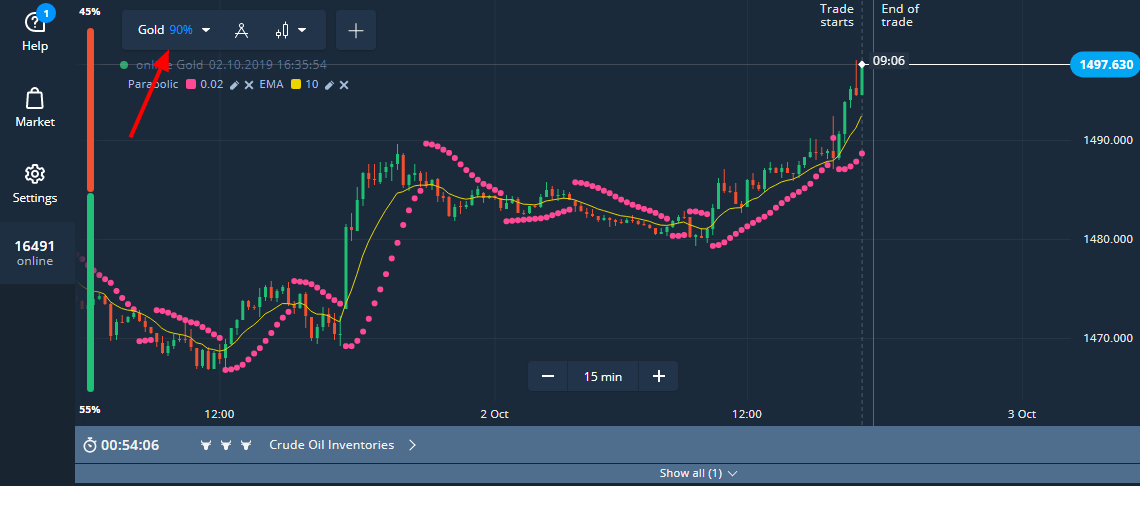 With Forex on Olymp Trade, you will benefit from having the multiplier boost your trade value without risking additional capital. The Olymp Trade multipliers are up to 500 times your invested amount turning even a small $10 USD trade into a $5,000 USD trade.
In the example below, you'll see that a $100 USD trade was multiplied by Olymp Trade to $50,000 USD and as such, the trade profited $27 USD (27%) in 35 minutes with only a slight increase in the EUR/USD currency pair.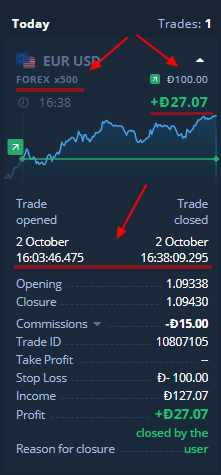 Open an Account
Setting up an account with a broker is the next step in the process and if you're new to trading it can be a bit daunting. You will want to look at what types of markets the broker offers, but more importantly, what fees they charge.

In the example in the screenshot above, we opened a trade on EUR/USD for $100 USD, which Olymp Trade multiplied for us by 500. We know immediately what the commissions on the trader are (Green line top right), but also we can see it in the trade history (Red arrow at right) and also at what point we would lose our capital (Red arrow bottom).
Again, this is one reason we recommend Olymp Trade because they have no fees as long as your account is active (once every 6 months), a small minimum deposit of only $10 USD and your commissions on each trade are displayed BEFORE you execute the trade so you know in advance what costs you have.
Additionally, Olymp Trade is a trusted and reliable broker with a Class A Rating from the International Financial Commission so you won't have to worry about losing your deposit.
Work Smarter, not Harder
Get some training on how to use the tools and charts in trading. At first, these complicated looking charts might intimidate you, but with only a small amount of training like that provided by Olymp Trade's Education resources, you will be amazed how quickly you will begin to understand them.
By dedicating only an hour a day to educating yourself on markets, you will soon be ready to create and utilize all the same tools professionals use without having to return to university. Many of the resources Olymp Trade provides include videos tutorials and live webinars to make the process easier.
Olymp Trade financial analysts post regularly on their popular blog on topics designed to make you a better trader.
Practice Makes Perfect
Start practice trading with a Demo Account to improve your proficiency at using the trading platform and testing your new knowledge without risking your own capital. This is a great way to get comfortable with trading as mistakes are inevitable for anyone in a new activity.
Olymp Trade provides free Demo Accounts for their clients. Olymp Trade gives you $10,000 USD in virtual money for your Demo Account and you can replenish it at any time back to $10,000.
You will also receive excellent advice and help on the platform to assist in your decision making like current market trends, analysis, and support.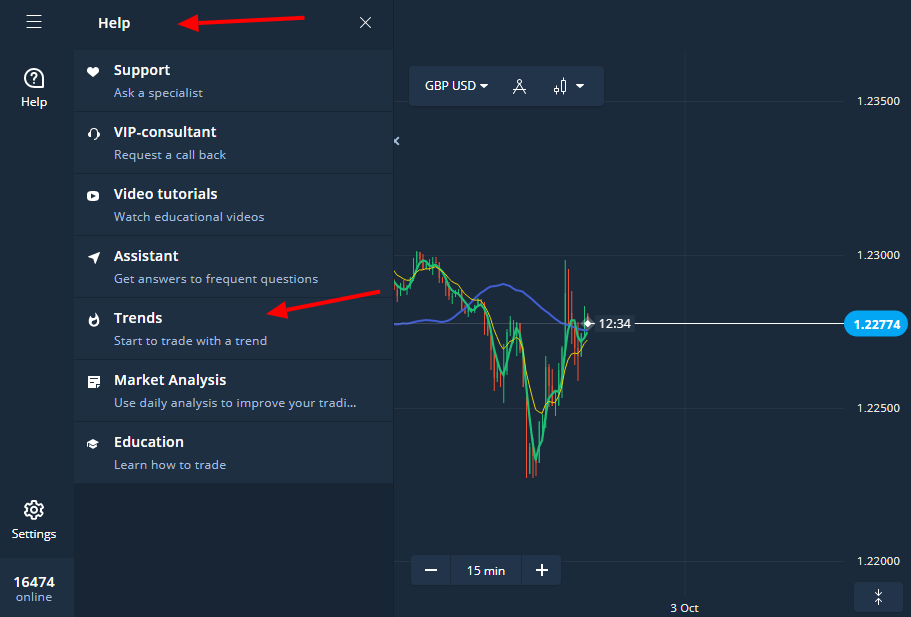 Set a goal using your Demo Account and put your strategy and new skills to the test. Once you are comfortable, it will be time to go "live" with your trades using real money.
Treat trading like a business
Track all your trades (positive and negative). Make adjustments and keep at it. The early goal is not to lose money. Often people get confused when we suggest this to them. Why wouldn't I set a goal to make a thousands or millions?
Many new traders mistakenly believe that their profits will ramp up immediately once they start. Your goal should be to keep your money while honing and perfecting your new skill. Once you get consistent, you will see the profits increase and more often.
New traders can take great steps towards reaching their financial goals by starting with the basics as we outline here. With good effort, diligence, and the support you get from a fantastic platform like Olymp Trade, financial success is very achievable.