---
The topic of safety of one's personal accounts on various websites is still relevant. Even the strongest password may be broken and used by attackers to access the services.
However, top information technology services are trying to protect not only their clients, but all the users of the web. Google Authenticator is one of the most popular means of increasing the safety level of the social media, e-wallets, online games and all those services that keep the details a user would not like to share with anyone.
What is Google Authenticator?
Google Authenticator is an application for gadgets that operate on Android, iOS, and BlackBerry OS. It links to to your mobile device and generates one-time security codes for accessing accounts or confirming any other operation. This software token can be compared with an SMS confirmation.
Its advantages are high level of security and comfortable conditions of use. Just like many other Google services, the use of the Authenticator is totally free.
How to protect an Olymp Trade account using Google Authenticator?
It's easy to protect your Olymp Trade account using Google Authenticator. To do it, just install the app and activate the two-factor authentication through your personal account on the platform. Below you will find is a step-by-step guide on how to use this service.
Step 1
Log in to your account on the platform. Go to your Profile and click on the Settings button.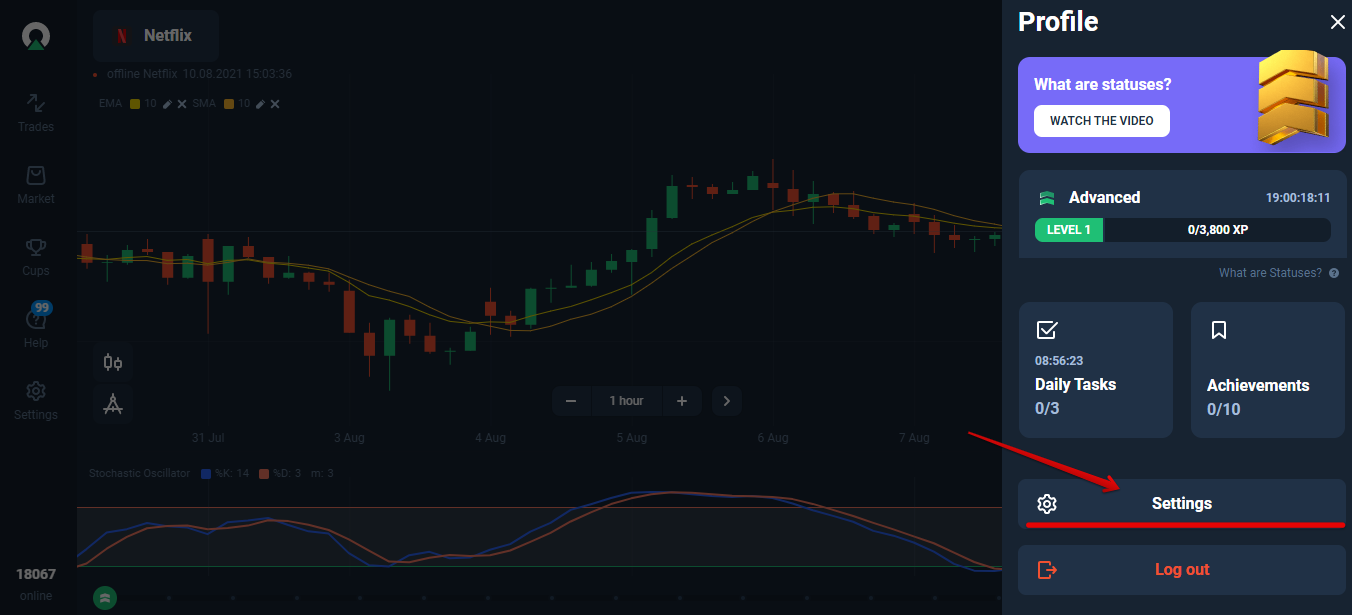 Step 2
In Settings, go to the Two-factor Authentication menu and choose a Google Authenticator method.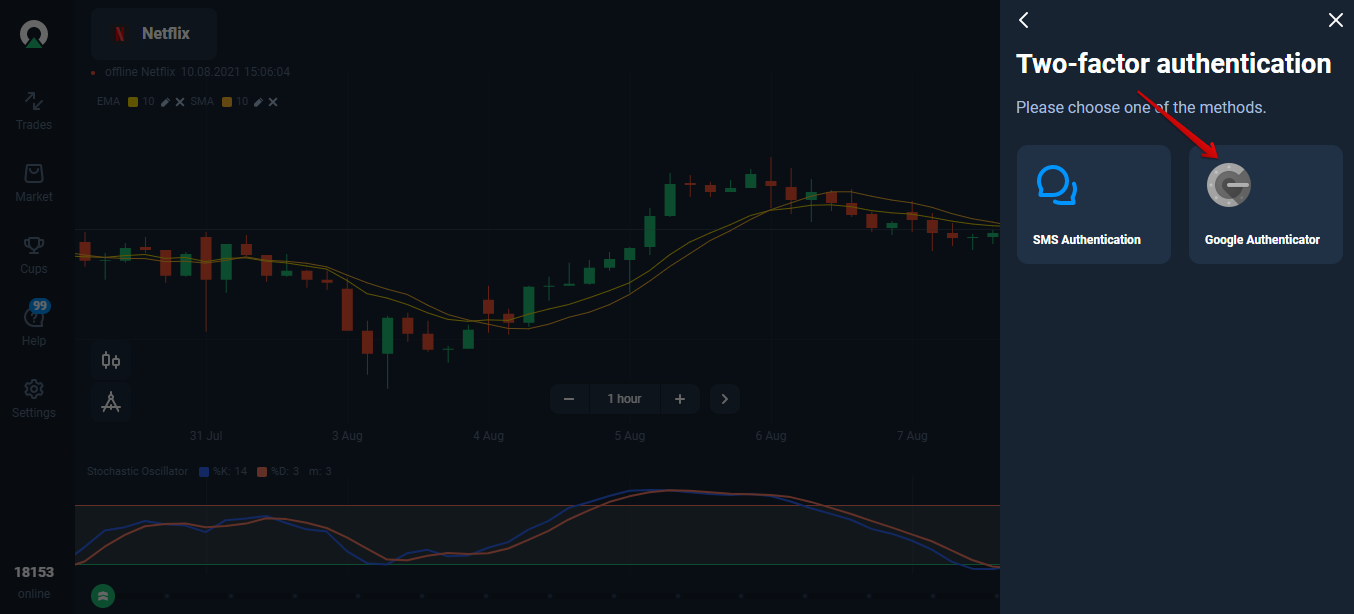 Step 3
Open the Google Authenticator app on your smartphone and click on "+". There are two ways to add a new account. Either by entering a 16-digit code or scanning a QR code. Use one of them.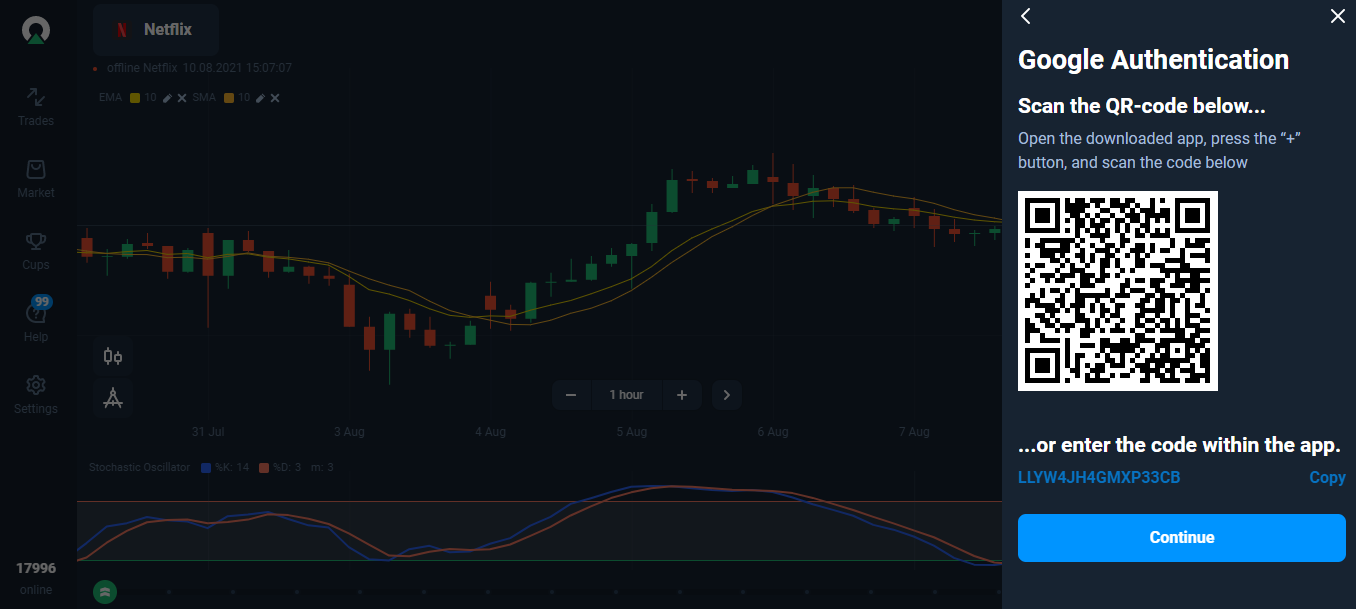 Step 4
The application will create a special code that you should enter on the platform. To complete the Google Authenticator connection process, click "Confirm".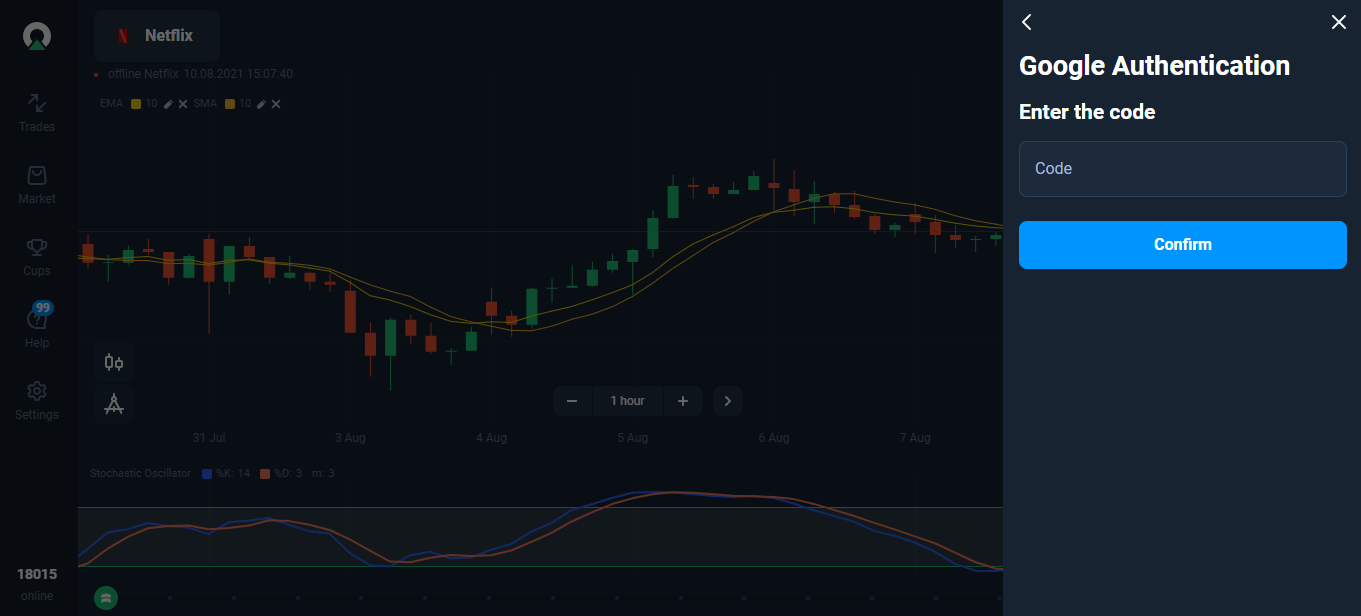 If all goes well, you will see a "Success" message.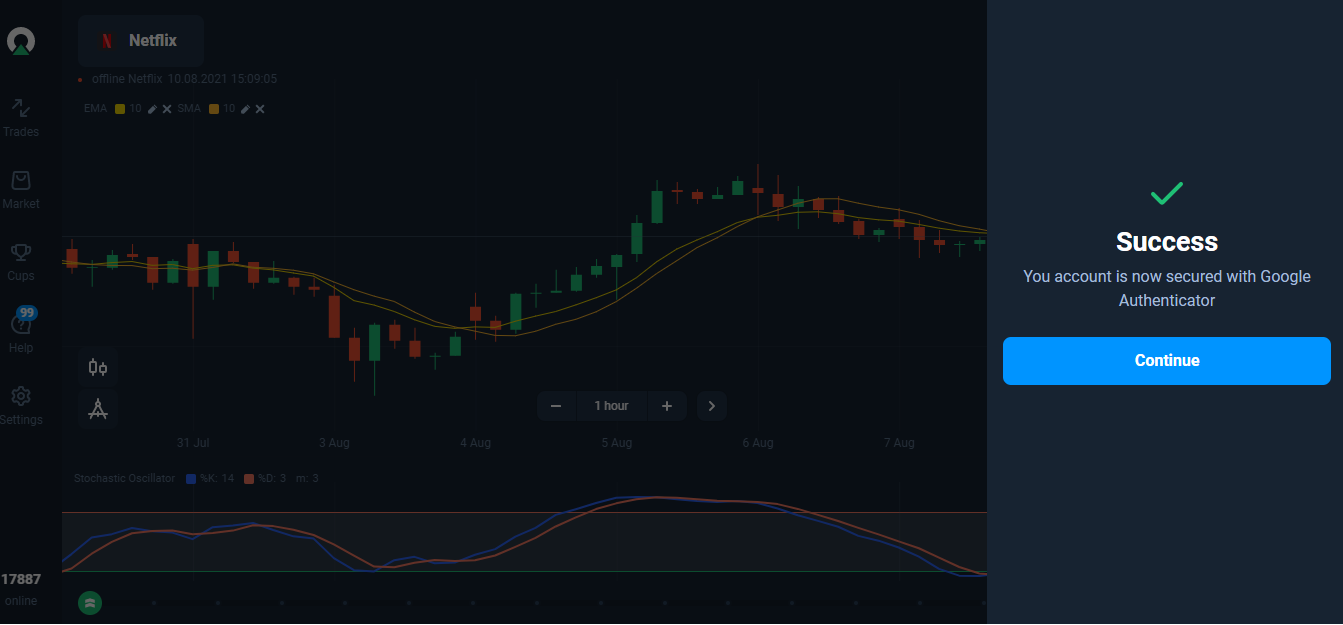 You will be requested to enter the code provided by the application when you next sign in to your account using the password.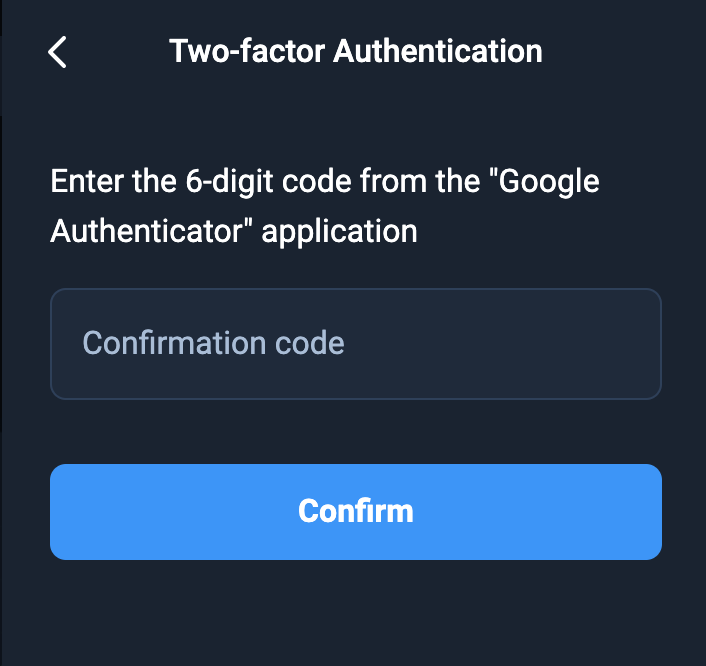 You will need to open Google Authenticator and get a six-digit combination of numbers. It will appear with a comment that this code was created specifically for Olymp Trade. Enter it and enjoy secure trading!